Communicating Cybersecurity Solutions
With Decision Makers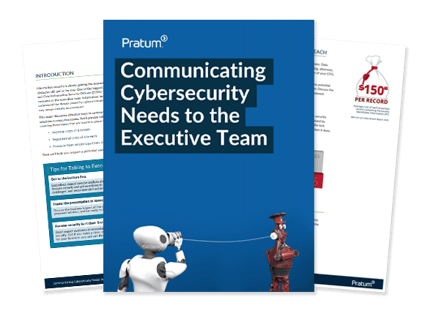 What's Inside?
Information security is slowly gaining the respect it deserves, but many
obstacles still get in the way. One of the biggest hurdles that IT Directors
and Chief Information Security Officers (CISOs) face is communicating security
concerns to the executive team. Information technology professionals innately
understand the threats posed by cybercriminals, but business decision makers
may remain initially unconvinced.
This paper discusses effective ways to communicate security concerns and
solutions to executive teams. We'll provide talking points and suggestions for
covering three topics that are bound to pique the interest of the C-suite:
Financial costs of a breach
Reputational costs of a breach
Pressure from vendors/partners to improve security
Then we'll help you prepare a pitch that earns the trust of the decision makers.