First Steps in Compliance Initiatives:
Risk Assessments and Policies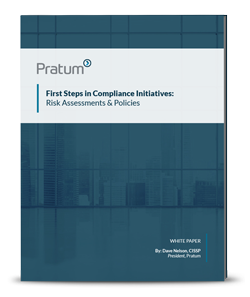 What's Inside?
Whether you're meeting requirements from the government or a key customer, it's not a technology topic. It's a business topic. Download this paper for six key ideas to follow when writing or reviewing your policies, procedures and documentation, including:
Training your users
Reviewing policy
Identifying responsibility & authority
....and more!