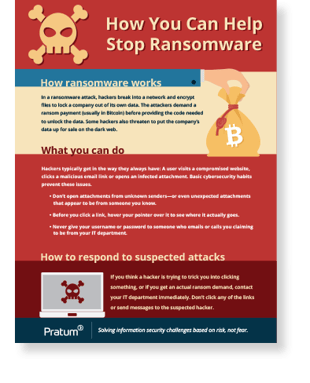 We have the tips to help you fight ransomware
You've seen the headlines—ransomware is shutting down businesses every day, often costing companies millions of dollars to recover their critical data. These threats affect major corporations and small businesses. They strike offices and home computers. They target every industry.
And you can make a difference. Stopping ransomware starts at the front line of every employee's computer.
This poster will help you and your employees keep your organization safe by explaining:
How ransomware works
What you can do
How to respond to suspected attacks