Become Your Customers' Trusted
Vendor of Choice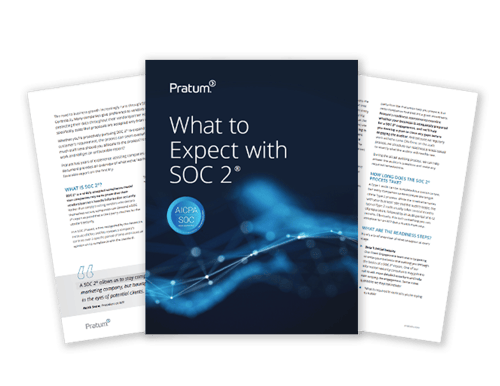 What's Inside?
The road to business growth increasingly runs through SOC 2® (Systems and Organizations Controls 2). Many companies give preference to vendors with SOC 2® reports as they prioritize protecting their data throughout their vendor/partner ecosystem. In some cases, RFPs specifically state that proposals are accepted only from vendors with SOC 2®.
Whether you're proactively pursuing SOC 2® to expand your options or getting it to meet a customer's requirement, the process can seem overwhelming. How long will it take? How much staff time should you allocate to the process? Is there a chance you'll do all the prep work and still get an unfavorable report?
Pratum has years of experience assisting companies with their SOC 2® process, and this document provides an overview of what we've learned about helping companies get a favorable report on the first try.